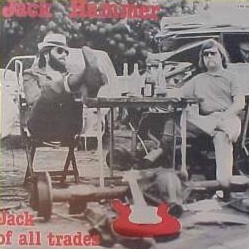 Tracks:
January's Son [3.29]
Love You More [2.59]
Gypsy Wind [4.04] vocals: Billy Bob Thornton
Lupatlana [3.05]
Cameron road [3.35]
Babylon [3.25]
Station [5.12]
White Dove [2.03]
Running for Shelter [2.47]
Good, Good Feeling [3.46]
Produced by Jack Hammer
Executive producer: Jack Maree
Recorded at various locations between July 1985 and January 1987.

All songs written by Piet Botha except 'White Dove' by D+A Maree.
Musicians:
Piet Botha: Vocals, guitars, bass, piano, harmonica
Billy Bob Thornton: Drums, vocals
Derek Riley: drums
Paul Barnard: bass
Paul van Eeden: guitar
Friedel Knobel: sax
Release information:
LP: 1987, Third Ear Music, 3EE 100
CD: not released on CD
Comments:
Info and cover scans supplied by Andrew King and Tertius Louw.
'January's Son' was re-recorded in 1995 and released on Death Of A Gypsy.