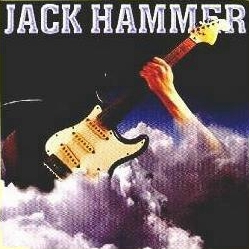 Tracks:
Fort Lauderdale 1999 re-recording (E, B)
January's Son (A) (see comments below)
Sarajevo (D)
For Annette 1999 recording (E)
The Fisherman (C)
Codename Ruby (D)
Keep On Missing You (C)
RSVP 1999 recording (E)
Street of Love (C)
Good Friend Of Mine (B)
April 1999 recording (E)
Station (A)
Liberty 1999 recording (E)
Must Have Been Dreaming (B)
Welcome To Azania (C)
Gypsy Wind (A)
All songs composed by JP Botha except 8, 11 & 13 by JP Botha/ JS Martin, 4 by JS Martin and 16 by JP Botha/ BB Thornton
Click on song titles for lyrics.
Comments:

The new tracks and the re-recording of 'Fort Lauderdale' were recorded at Sunset Studios in Stellenbosch during the winter of 1999.

'January's Son' was originally released on the 'Jack Of All Trades' album and later re-recorded for the 'Death Of A Gypsy' CD. The version of 'January's Son' on this compilation is from 'Jack Of All Trades'.

See the Bootleg and Trip CDs for an alternate version of 'For Annette' recorded in October 1998.
Musicians:
Piet Botha: Vocals, guitars, keyboards, harmonica

On 1999 recordings:


Johnathan Martin: Guitars, cello, vocals
Tertius du Plessis: Bass
Paul van de Waal: Drums
Release information:
January 2000, Wildebeest Records, WILD020
ALBUM DISCOGRAPHY
Jack Of All Trades (1987)
The Judas Chapter (1990)
Ghosts On The Wind (1994)
Death Of A Gypsy (1996)
Anthology (2000)
Sleeve notes:
It all began at Slowfarm on the old Warmbaths road, just north of Pretoria in November 1984. Piet Botha and Boet Faber having been together in bands like Raven and Wildebeest, teamed up with Eric Birckenstock on bass and Jan Maloney on drums, to form the first line up of Jack Hammer, as the band would be called from then.
The band immediately built up a new original repertoire and started performing. During the festive season 1984 the club they were booked at, burnt down with all their gear. Botha, who had been planning a sojourn in the USA for some time, left and so the first line up was short-lived but it was the first "Jack Hammer".
During 1985 Piet Botha lived in Los Angeles, working construction, and other immigrant jobs by day and writing and recording by night. By luck he teamed up with a young aspiring actor, drummer and singer from the south, Billy Bob Thornton. Billy Bob would do the drumming in the studios as well as vocals and Botha would do the guitars, piano, vocals, and harmonica, Add some great session musicians and so the first "Jack Hammer" album was put into production.
By the end of 1985 Botha had to return to South Africa. The album was eventually finished in South Africa and released by the end of 1986, as a custom album on Third Ear Records. From this time onwards "Jack Hammer" would perform all over South Africa with many different line ups. From 1987 to 1990 the second album "The Judas Chapter" was written and recorded at Doc's studio (Doc Barendse, a long time friend and musician who had been in bands with Piet since 1975. Doc currently resides in Los Angeles).
During 1991 Botha took up an offer from the "Silver Creek Mountain Band" and played acoustic guitar and piano, six nights a week for a whole year. Something completely different.
1992 saw the new "Jack Hammer" with drummer Findlay Malherbe playing a major role in the new sound, tighter arrangements and energy that come to light on "Ghosts On The Wind" released in 1994 to much critical acclaim. The highlight of this collaboration was Jack Hammer opening for Deep Purple and Uriah Heep on their "Masters of Rock" tour in 1995.
Findlay went to America to do the serious P.I.T. drumming thing and so the Duke arrived on the scene. Paul v d Waal has been drumming with bands for years and had to stand in one night in an emergency, without ever having met Jack Hammer. He was hired the same night and is still happily drumming away. So much for the rumours.
"Death of a Gypsy" saw Jack Hammer signing to a record label for the first time!! Botha had always been fiercely independent.
The first album to be released under the now well known Wildebeest label was Jack Hammer's "Death of a Gypsy" (1996) Wild 001. During this time the band was also privileged to be the supporting act for ZZ Top on their South African tour.
From 1997 the band kept touring South Africa. At this time Piet Botha was asked to write and record an Afrikaans album. Using the band members at the time, Johnathan Martin, Jason Phillips and Jorik Pienaar, the result was "Suitcase Vol Winter" released early 1998 which proved to be a watershed.
The major change in the band's sound and direction came about by a strange twist of fate when Johnathan Martin joined the band in April 1997. Suddenly we had another singer in the band and despite his youth the guitar style was linked to the 70's. Soon Piet and Johnathan were doing acoustic shows, mixing the repertoire from English to Afrikaans. Then there were the rock shows, vintage Jack Hammer sounds.
Since the end of 1997 the line up has remained intact. For some reason it all came together many years down the line. Piet Botha known as the Hammer, plays guitar, piano, harmonica and sings. Johnathan Martin plays guitar and cello and sings. Tertius du Plessis plays bass guitar. The Duke (Paul v d Waal) plays the drums.
In the winter of '99 the band recorded five new tracks at Sunset Studios, Stellenbosch. A selection of songs from the past were added to make up this album. Jack Hammer: "Anthology".
There are too many people to thank over the years, but they know who they are. The band members have been many, some for a short time, some for a while. Some live forever in our memory like Derek Riley R.I.P., Len Hefer R.I.P., Paul Vantoon, Saint Adrian (Attie Louw our Guru) R.I.P.
Drummers were Jan Maloney, Derek Riley, Billy Bob Thornton, Andy Stephenson, Findlay Malherbe, Jorik Pienaar, Danny Gallagher, Neill Burrows, Marius Appelgryn, Paul v d Waal. Guitar players were many: Boet Faber, Paul van Eeden, Doc Barendse, David Codling, Lani v d Walt, Juan Oosthuizen, Kenny Henson, Sherid Deon Maree, Johnathan Martin. Bass players were Eric Birckenstock, Paul Barnard, Tony Erasmus, Robert Nel, Lowell Jeffery (the Deacon), Jason Phillips, Craig Nash, Kurt Heim, Tertius du Plessis. Keyboard players that joined us were Russel Taylor, Rupert Mellor, Gabby le Roux and Simon Orange. Saxophones were done by Leon van Zweel and Mike Faure.
A brief history of a South African rock band 1984 to 1999. If I have forgotten anyone please forgive. To our friends who kept us on the road, thank you. To our brothers in the game, salute!
Piet

Special thanks to Hein Waschefort.
Reviews:
ZA@Play

JACK HAMMER: Anthology (Wildebeest) Piet Botha, son of former minister of foreign affairs Pik Botha, fronts this veteran band, who have been doing their "thang" since 1984, surviving many crew changes, including Oscar-winner Billy Bob Thornton on drums. The sound is a double Dire Straits cocktail with a Chris Rea mixer (not forgetting the Pink Floyd garnishing), consisting of primarily honest rock ballads. Nevertheless, those Afrikaner roots are discernible. 'Anthology' is a selection from their five previous albums, complemented by five new tracks. 'January's Son', 'For Annette', 'Keep On Missing You' and 'RSVP' stand out on an album jam-packed with intelligent lyrics and lonely tunes. Johnathan Martin relieves Botha on vocals on some tracks, ensuring that the sound does not get too monotonous, which it has a tendency to do. Keep this one for a night at home with unpretentious company and conversation, generous tippling and ashtrays full of cigarette butts. [JB]
---
Amuzine, 21 February 2000

Whenever anyone writes about Piet Botha, they invariably mention that he is Pik's son, so I won't. Piet Botha formed Jack Hammer back in 1984 and over the years the band has seen plenty of different line-ups contributing to the four albums featured on this anthology. Those albums - 'Jack Of All Trades' (1987), 'The Judas Chapter' (1990), 'Ghosts On The Wind' (1994), and 'Death Of A Gypsy' (1996) - were all rock ballad albums in the Bob Seger tradition, with Botha displaying an uncanny knack of fusing decent and powerful rock sounds to some very relevant South African lyrics. He went on to produce a handful of excellent solo albums, but these 16 songs, including 4 new tracks and a 1999 re-recording of the ballad for André Stander, 'Fort Lauderdale', illustrate the consistent work that Piet Botha has been putting out over the past two decades. File with pride alongside Koos and Valiant!
-- Stephen Segerman
---
Music and Literary Artists of South Africa
, April 2005
Getting into this Anthology is like getting into a thick book about Jack Hammer. So who is Jack Hammer and what kind of a protagonist is he? One could almost picture a character of such a name popping up in a Dickens novel, although the opening track - Fort Lauderdale - suggests an American setting for the plot.
In fact, life for Jack Hammer began to exist on Slowfarm, just north of Pretoria, in Gauteng, in November 1984. A bunch of muzos called Piet Botha, Boet Faber, Eric Birckenstock and Ian Maloney began to shape the sounds that would develop Jack Hammer into a reliable source of musical adventure.
All the tracks on this compilation serve to establish the notion that the group believe in slow, introspective songs shrouded in tense rhythms and driving guitar-riffs. The music reflects the content of the lyrics - the horrendous images of war-scarred Sarajevo are underlined by the bite of the lead-guitar. Piet Botha writes songs that need lots of listening to and pondering over as their nuances get under the skin while one works out the plot.
-- Tom Jasiukowicz
---
Pure and cool: Great stuff, perfect guitar rock. More ballads than I expected, but the soaring guitar never fails to sound wonderful. While there are no tunes I don't enjoy, a few do stand out at this point (list likely to change as I listen more): 'January's Son', 'Sarajevo', 'The Fisherman', 'Codename Ruby', 'April', 'Liberty', 'Welcome to Azania', and 'Gypsy Wind'.
This is my kind of rock: guitar-dominated, pure and cool music.
-- Kurt Shoemaker, Texas, 27 February 2000
Welcome To Azania: The song 'Welcome to Azania' refers to the AWB party (Afrikaneer Weerstand Beweging... Afrikaner Resistance Movement), the ultra right-wing of SA politics...
Listen to Piet's warnings in the powerful words of this song...

The AWB logo or symbol is a 3-armed Swastika...

Azania was the name used by the anti-apartheid movement as the new name for South Africa when the blacks would come to power, sort of like Rhodesia to Zimbabwe... the name never really came into common use, though...
Temple of the Night: Anyone inspired by the Nazis (as the 3-armed swastika suggests) might not care about human rights....
Here it is: "...in the temple of the night... you can hear them chant in unison under banners of red, black, and white... using and abusing symbols like the broken crucifix some say,'Fear Not' -- I tell you, fear them you might".
I've listened to this song more than any other on the CD, a dozen and more times, I kept coming back to it to decode it. Now I've a key and pieces fall into place.

I thought this song was powerful before I understood it: that striding guitar, the insistent walking drum beat, the cryptic and urgent lyrics -- but now that I'm beginning to penetrate the real meaning it becomes chillingly powerful.

The whole CD is a pleasure to listen to: Piet's guitar has all the right sounds, the lyrics are thoughtful, and the drum and bass move the tracks along nicely.

In 'Gypsy Wind' the "MoPac" railroad referred to is the Missouri-Pacific Line, and in Austin the highway that parallels it is called MoPac.
-- Kurt Shoemaker, Texas, 3 March 2000